Main content starts here, tab to start navigating
About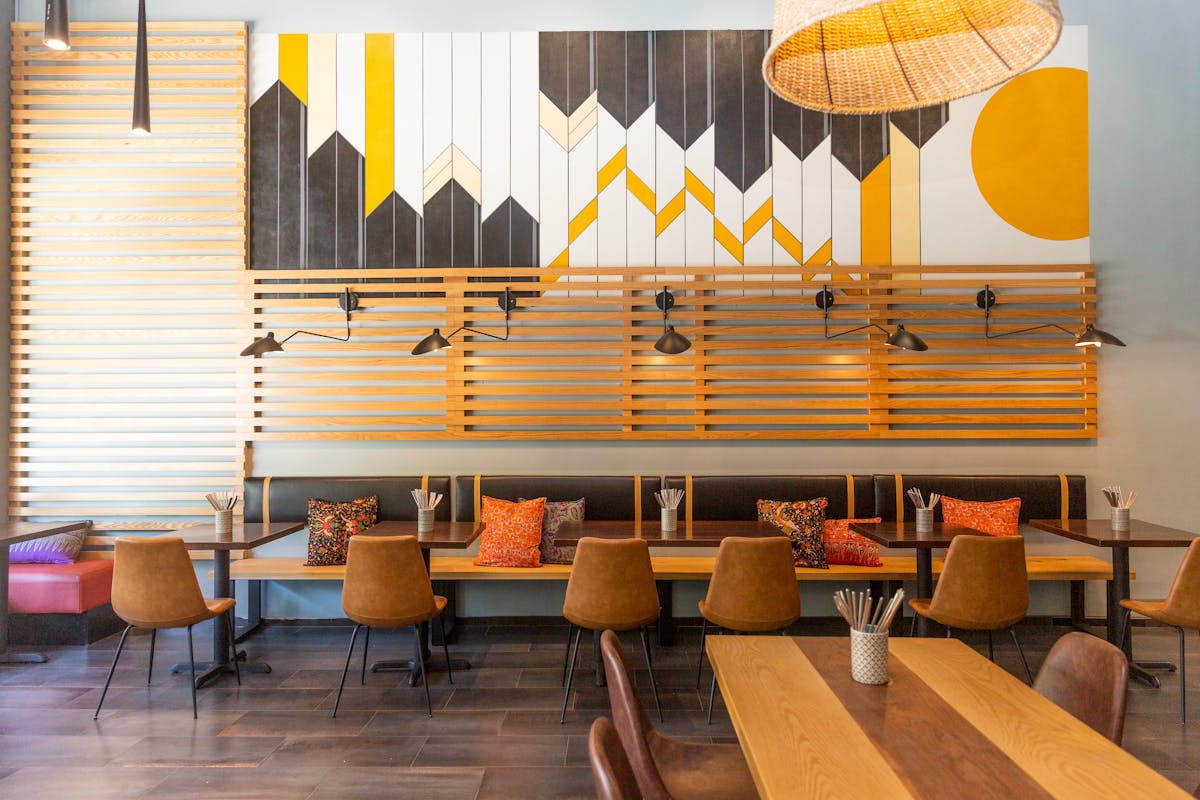 The vision for Warung Siska was inspired by Indonesia's culture of "warungs." In Indonesia, these eateries are small roadside restaurants, all typically family-run operations, offering a wide range of home-cooked dishes at reasonable prices. They are simple, informal places that serve diners from all walks of life: from wealthy merchants to day laborers or uniformed students to oil-stained mechanics. Warung Siska is designed to be just that, a "fine casual" Indonesian warung marrying the taste level of fine dining food with an atmosphere that is informal, open and welcoming to all.
Set in a casually stylish dining room, Warung Siska offers a selection of craft local beers and fine wines, all available on tap, coupled with a menu designed to allow guests to explore and savor as many flavors as possible. Warung Siska is the ideal destination for an impromptu dining experience that is informal yet sophisticated.
What is Warung?
Warungs in Indonesia serve quintessential "street food." Warungs are family-run roadside restaurants offering a variety of home-cooked dishes at reasonable prices. At a typical warung in Indonesia, you will be served traditional food in a humble setting. Some warungs are wooden shacks along the roadside with just a few tables and a couple of low to the ground plastic stools. Warungs typically feature a limited menu made from locally sourced ingredients. Often, diners will line up at a certain warung to enjoy the specific dishes that warung is famous for. The prices at these warungs are affordable, making it possible for locals to dine there frequently.
We created Warung Siska as an homage to the thousands of warungs located all over the islands of Indonesia. Our modern warung is a casual, no reservation, come as you are kind of place that is welcoming to all walks of life. We hope that through our warung, we will be able to share with you the delicious cuisine of Indonesia as well as the richness of its culture.
Ayuk makan!
Let's eat!
Indonesian Phrases
Bahasa is the official language of Indonesia. Indonesia is the fourth largest country in the world by population, making it one of the most widely spoken languages in the world. To help you immerse yourself in your Indonesian experience at Warung Siska, below are a few common phrases in Bahasa.
English Phrase

Hello

How are you?

Very well

Enjoy your meal

Delicious!

Thank you

You're welcome

See you again

Good bye!




Bahasa (Indonesian)

Halo

Apa kabar?

Baik-baik

Selamat makan

Enak!

Terima kasih

Sama-sama

Selamat jumpa

Selamat tinggal



For partners Chef Siska Silitonga, Ervan Lim and Anne Le Ziblatt, the vision for Warung Siska was born out of a shared connection to Jakarta, Indonesia. Both Chef Siska and Ervan are natives of Jakarta, while Anne lived briefly in Jakarta as a refugee after her family left Vietnam following the Vietnam war.
In a chance meeting with Chef Siska and Ervan, the trio discovered their shared connection to Jakarta, as well their collective challenges bringing their respective cultural and culinary traditions to the greater public. As a twenty-year veteran of the restaurant industry, Anne had successfully introduced Vietnamese fine dining to the culinary world and recognized in Chef Siska and Ervan the same struggle of sharing Indonesian cuisine and culture to the Bay Area. The trio set out to create the San Francisco Bay Area's first warung with the hopes it will not only raise awareness, but also appreciation and understanding, of Indonesian food and culture throughout the Bay Area, as well as the culinary world.